Upside Down Pear Coffee Cake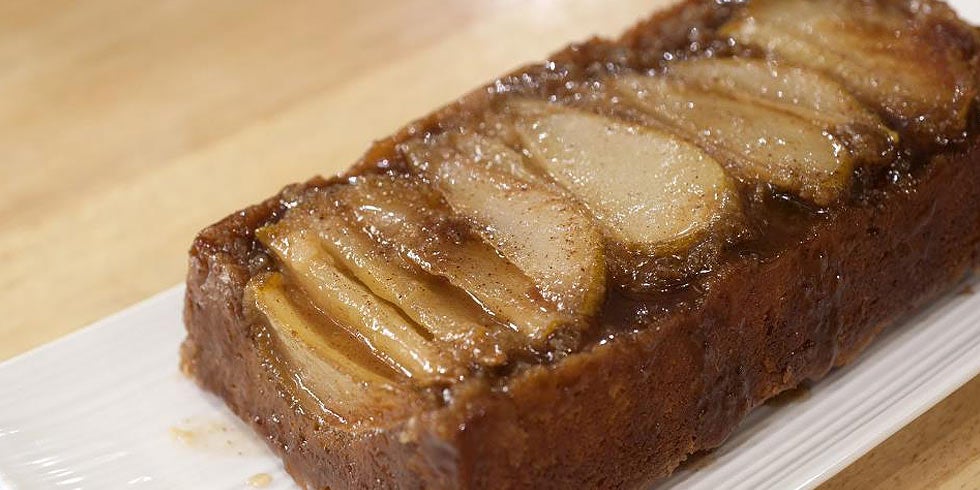 Upside Down Pear Coffee Cake
Elizabeth Falkner
| Dessert, Breakfast, Pears |
American
This Upside Down Pear Coffee Cake is the perfect way to kick off the season. It's filled with warming spices and topped with our famous Royal Riviera Pears for a sweet treat that's deliciously indulgent.
Coffee Cake is delicious. But have you ever tried an Upside Down Pear Coffee Cake with caramelized crunch on top? Now that is a delicious treat! Mix butter, flour, yummy spices, and brown sugar together to make the caramelized crunch. Then mix Royal Riviera Pears into a scrumptious batter to create a coffee cake that is moist, sweet, and so delightful. This recipe is perfect for breakfast, dessert, or a tasty afternoon treat. It also pairs well with coffee or tea! And if you have never made coffee cake before, don't worry! This recipe is fairly easy to make. Just be sure you don't over-mix the batter. Mix all the ingredients together, pour into a pan, and in no time you have a delicious, sweet treat that can be enjoyed any time of day. Enjoy!
Upside Down Pear Coffee Cake
Prep Time: 10 minutes |
Cook Time: 30 minutes |
Total Time: 40 minutes
Vegetarian
Ingredients
For the crunch
1 1/2 C. demerara sugar or brown sugar
1 t. ground cinnamon
1/4 t. ground nutmeg
1/2 t. salt
1 TB. Flour
2 TB. Butter
For the coffee cake
2 ea. Harry & David Royal Riviera Pears, cored and sliced into 1/2 inch slices with skin on
4 oz. unsalted butter
1 C. sugar
2 ea. large eggs
1 C. sour cream
1/4 C. milk
1 t. vanilla extract
1 1/2 C. flour
1 1/2 t. baking powder
1/2 t. baking soda
1 t. salt
Instructions
For the crunch
Work all ingredients together with a spatula or your fingers and set aside.
For the coffee cake
Preheat the oven to 325 degrees convection.
Cream the butter and sugar together with a spatula or in a mixer with paddle attachment. Add the eggs and combine to emulsify.
Add the sour cream, milk and vanilla extract and stir to combine.
Add dry ingredients just to combine.
Sprinkle half of the Crunch mixture divided between 2 loaf pans.
Divide the Harry & David Royal Riviera Pears slices lined down each loaf pan on top of the Crunch layer.
Divide Coffee Cake batter over the pears in each pan.
Finally, divide the rest of the Crunch over the batter in each pan. Bake for 30 minutes until cake is set.
To serve: Cool completely, this takes awhile, be patient. Then invert cake upside when cool, slice and serve.
Makes: 1 loaf
Serves: 4-6 servings