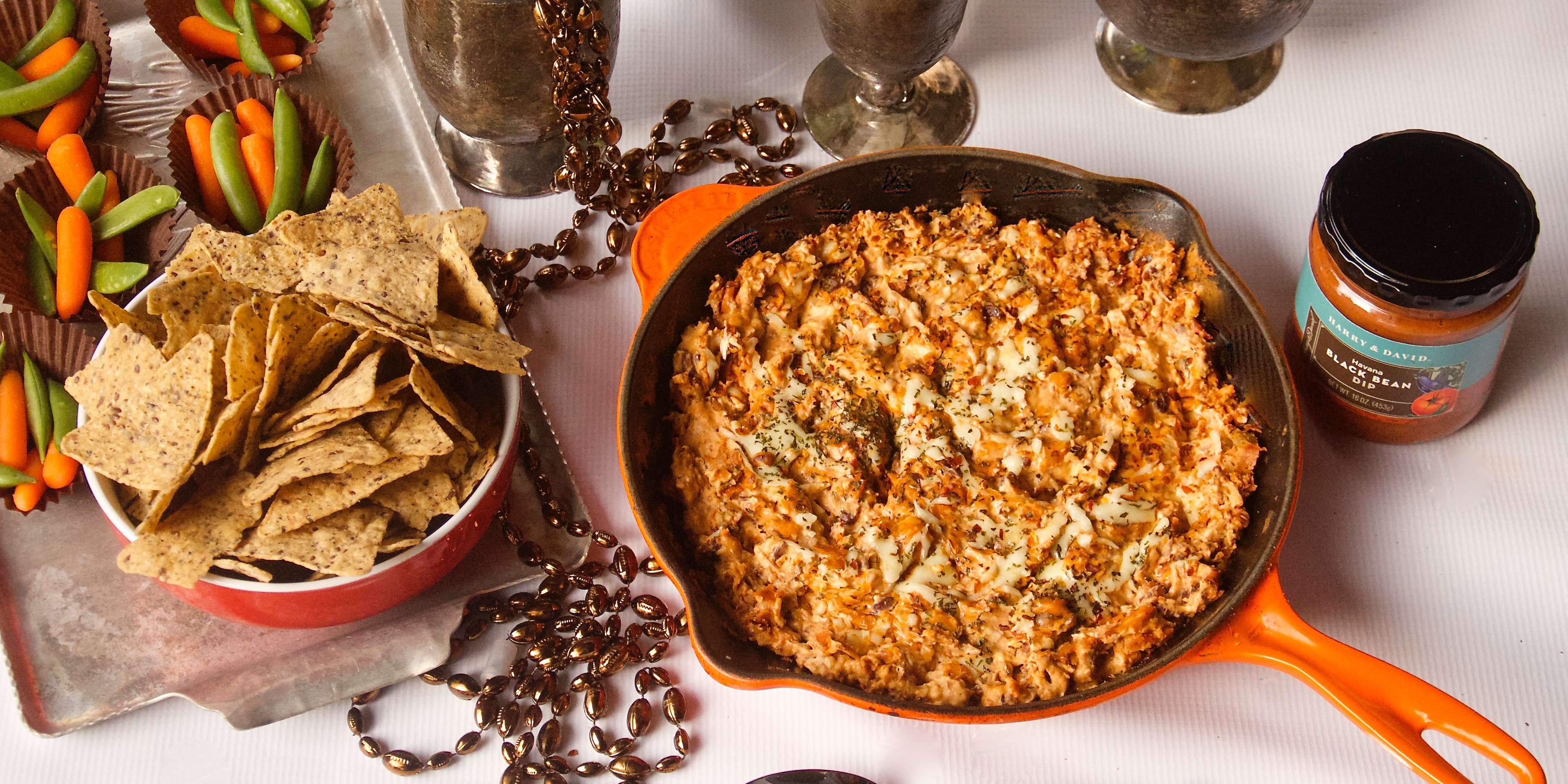 Black Bean Dip
Sandy Coughlin
| Appetizers, Relish |
American
It's almost time for The Big Game, and what better way to celebrate than with the best party food, snacks, and fun party ideas for watching the football game? Cheer for your team with this unbelievably rich, cheesy Havana Queso Black Bean Dip recipe, using Harry & David's Havana Black Bean Dip!
When it's game time, make sure your guests arrive hungry and leave full by putting out a spread of the best pre-game snacks. Thankfully, the use of Harry & David Havana Black Bean Dip in this recipe will do just that! Deliciously cheesy, creamy, and a bit spicy, this appetizer will definitely make a touchdown at your next party. It not only feeds a crowd, but makes a statement as well. After making this recipe, you won't want to eat any other game day appetizers again and your guests will be sure to leave full, happy, and entertained!
Black Bean Dip
Prep Time: 10 minutes |
Cook Time: 10 minutes |
Total Time: 20 minutes
Vegetarian
Ingredients
1 Jar Harry and David Havana Black Bean Dip
8 oz cream cheese
8 oz jack cheese, freshly grated, plus a few extra ounces for topping
1/4 tsp red pepper flakes for topping
1/4 tsp dried cilantro for topping
Tortilla chips and veggies for dipping
Instructions
Pre-heat oven to 350 degrees F.
Set cream cheese on the counter to soften.
In a cast iron skillet (or oven proof pan), heat the Havana Black Bean Dip over medium heat on your stove top, stirring frequently.
Add the cream cheese; stir and heat for 1 minute.
Add the freshly grated jack cheese, stirring well to mix together.
Top with extra jack cheese, cilantro and red pepper flakes. Bake at 350 degrees F for 10 minutes or until hot and bubbly!
Serve hot with veggies and chips!
Makes: 1 skillet of dip
Serves: 6-8 servings