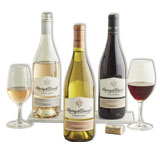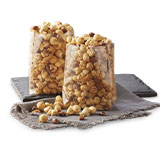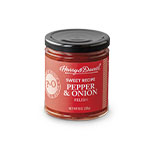 Make It Extra Special
Add a bottle of wine, sparkling juice, Moose Munch® Premium Popcorn, and more to your gift.
Buy More, Save More!
Enjoy extra savings on select gifts when you use code
HDSAVE
.
Buy 3, Save 20% - Buy 2, Save 15% - Buy 1, Save 10%
See Details
Approx. 6 Royal Verano® Pears (2 lb 13 oz)
Approx. 4 seasonal apples (1 lb 14 oz)
Roasted almonds (4 oz)
Jumbo cashews (4 oz)
Peanut butter pretzels (5 oz)
Crater Lake Crunch™ trail mix [granola, banana chips, yogurt raisins, white chocolate chips, cranberries, blueberries] (11 oz)
Paradise dried fruit mix [raisins, golden raisins, apricots, cranberries, pineapple, papaya, banana chips] (6 oz)
Wire and hyacinth basket with removable lid, 14.75 in L x 10.25 in W x 7.75 in H (37.4 cm x 26 cm x 19.6 cm)
Net Weight: 6 lb 9 oz
Some of the sweetest gifts come from the orchard. This collection of delights is no exception. It includes extraordinarily juicy pears and crisp, premium apples. Assorted gourmet snacks such as jumbo cashews, Crater Lake Crunch™ Trail Mix, and peanut butter pretzels complement the fruit, and it's all packed into a charmingly rustic wire basket with woven details. The basket will come in handy for décor or picnics out in the orchard for years to come.