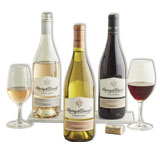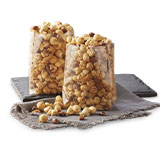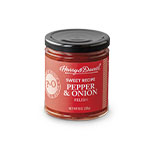 Make It Extra Special
Add a bottle of wine, sparkling juice, Moose Munch® Premium Popcorn, and more to your gift.
Buy More, Save More!
Enjoy extra savings on select gifts when you use code
HDSAVE
.
Buy 3, Save 20% - Buy 2, Save 15% - Buy 1, Save 10%
See Details
Approx. 9 Royal Verano® Pears (3 lb 12 oz)
Moose Munch® Premium Popcorn - milk chocolate (10 oz)
Sharp white cheddar cheese (4 oz)
Three-seed crackers (4 oz)
Raspberry galettes (5.25 oz)
Pepper and Onion Relish (10 oz)
Milk chocolate-covered cherries (6 oz)
Signature chocolate truffles [coffee, cherry, raspberry, almond, all dark, milk chocolate] (4 oz)
Milk chocolate mini mints (2.4 oz)
Bronze and gold tin container, 13 in L x 9.75 in W x 5.6 in H (33 cm x 24.7 cm x 14.2 cm)
Due to unusual supply issues, items may be substituted from what is pictured.
Net Weight: 6 lb 9 oz
There are so many reasons to share a gift brimming with gourmet snacks. First are exceptional pears, then sweets like buttery raspberry galettes from our bakery and irresistible Moose Munch® Premium Popcorn. There are tempting savory snacks as well, including our popular pepper & onion relish, sharp white cheddar cheese, and crackers.